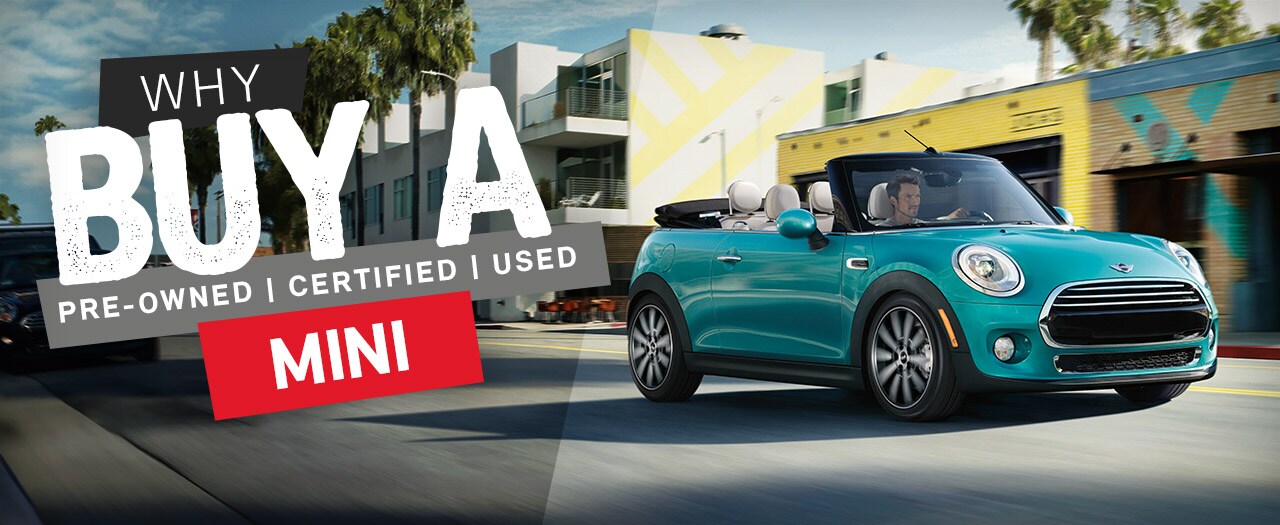 Drivers who own a MINI will tell you about their precision handling, abundant interior space, and peppy powertrains, and while a new MINI might be a little out of many drivers' price range, a used, certified pre-owned, or preowned MINI could be in your budget! MINI is a brand known for its unique style and reliability, making it the perfect choice for drivers in need of something different (and better).
Like parent brand BMW,
MINI's certified pre-owned program
adds an additional 2-year/50,000-mile warranty to the manufacturer's original warranty. That adds up to 6-year/100,000-miles of coverage. Best of all, the warranty is completely transferable, just in case you have to part with your MINI sooner than you'd like. Did we mention the free roadside assistance coverage?
Certified Pre-Owned MINI
Here's the catch: you can only purchase a certified pre-owned MINI at a certified, official MINI dealership. While that's not really a catch, it's important to note that pre-owned MINI vehicles sold at other dealerships are not certified models.
MINI Safety
Thanks to MINI's emphasis on reliability, there
hasn't been a safety recall
by the National Highway Traffic Safety Administration since 2009! Dollar for dollar, almost no other automaker within the same price range can make that claim.
While you should always aim to buy the most recent model, generally under 5 years old, there's no harm in choosing a used MINI.
Used MINI models
come with a long list of benefits and could outweigh the cost of a new car.
MINI Packages
Some MINI packages are no longer available and, if they catch your interest, they're definitely worth looking into. Since used MINIs are usually available at a lower cost, there's even the possibility of upgrading to a nicer, or newer, trim too.
Unlike new cars, a used vehicle won't undergo depreciation that could reduce the car's value by up to 40%. Since a used MINI has already has at least one owner, it's worth exactly what you paid, even after you park it in the garage.
When it comes to used and certified pre-owned MINI's, we have the greatest selection around!  Contact us at

MINI

of Knoxville for more information.