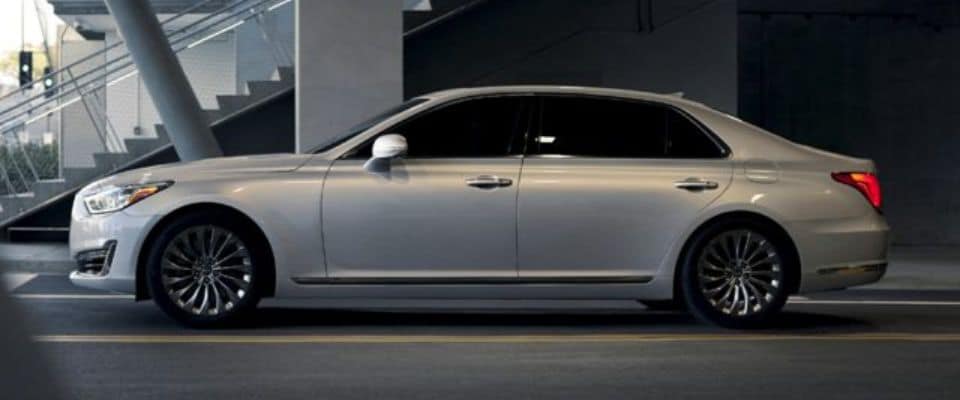 Make Any Drive Special in a Re-Owned Genesis That is Built with Drivers and Passengers in Mind
One of the most important parts about shopping for a pre-owned luxury car is getting something that will be prepared to make your driving experience more complete with a selection of modern technology and styling that will impress everyone. When you want to find one of the most complete models around there will be nothing quite like a pre-owned Genesis with their ability to bring drivers something that is packed with all of the incredible features you could imagine making any drive special. Take the time to learn about a pre-owned Genesis models and see exactly drivers choose one of these models to call their own.
Genesis is one of the newest entrants into the luxury market and despite that, these are some of the most impressive and well-rounded models on the market today! Genesis is proud to offer drivers incredible options that are packed to the brim with incredible features and luxurious touches that can make these models special. Drivers and passengers can enjoy something that is incredibly refined and built to impress with advanced features like heated and cooled front seats, heated and cooled rear seats, smartphone integration, premium audio systems, and some of the most advanced technology which all makes these models something for every driver!
One of the best aspects about our selection of pre-owned Genesis models is that these models are almost brand-new in many cases and do not have too many miles on the engine. We will be excited to help drivers from all over get the stunning luxury that they have been dreaming of and also get something that can be sure to make all adventures special.
When you make the trip over to MINI of Knoxville to shop for a stunning pre-owned Genesis that is built to impress you will get to see first-hand why Genesis has become one of the premier luxury automakers available today! We will make sure that any driver who visits our dealership on the search for a pre-owned Genesis will get to have a complete and special driving experience when taken on any terrain.
We hope to see you soon!